Experience and discover a city does not mean face it "as a tourist."
We want to give everyone the opportunity to fully experience the city using a strategy that has become a trend today:
the profiling
.

The profiling starts with simple requests about the user's interests and then proceed with some questionnaires. This method helps the users to have always tips that will be really close to their
interests and preferences
about every kind of place or entertainment in the city.

We created a web site, a mobile application and all the communication to launch this project.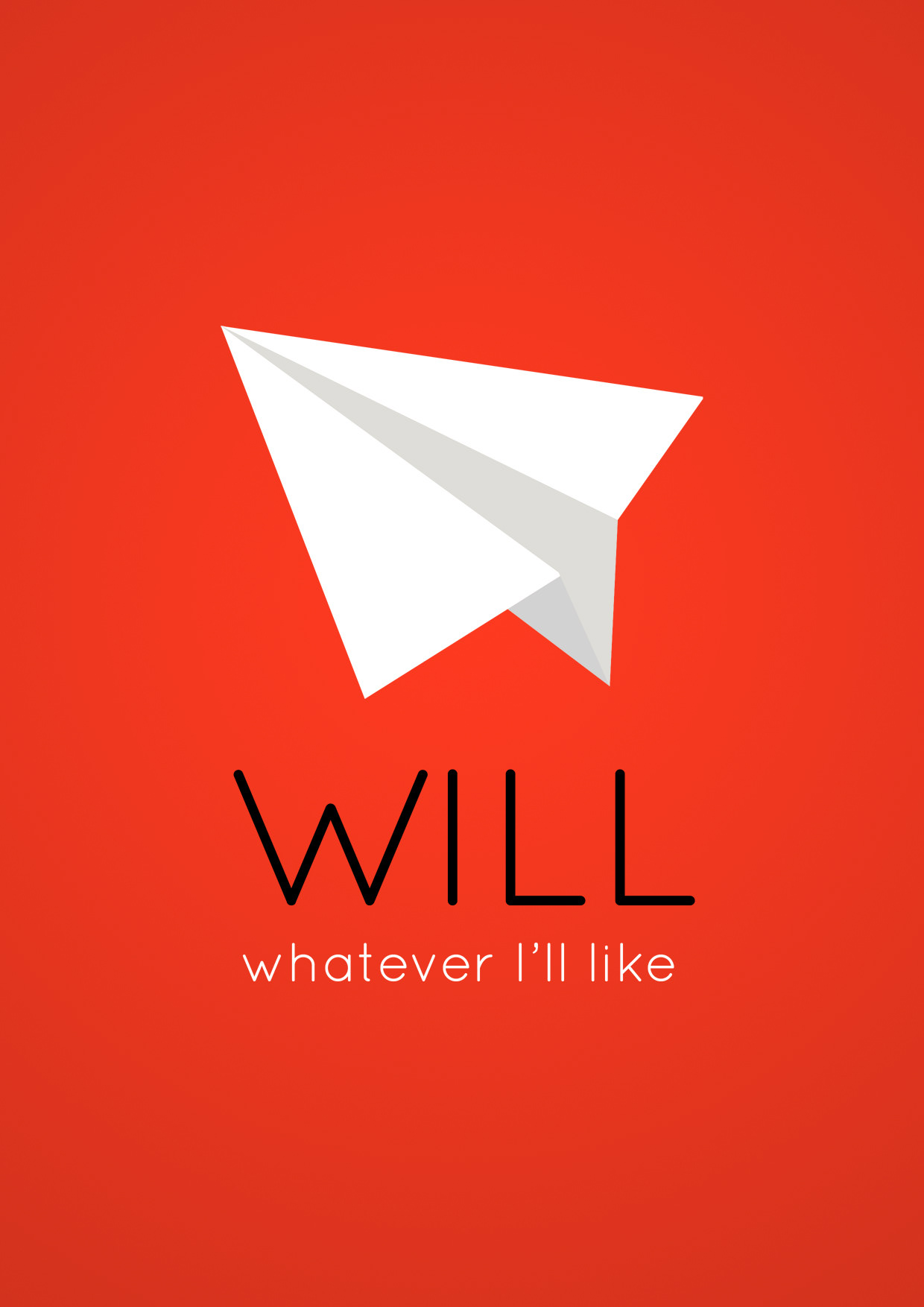 Homepage and video to present our network.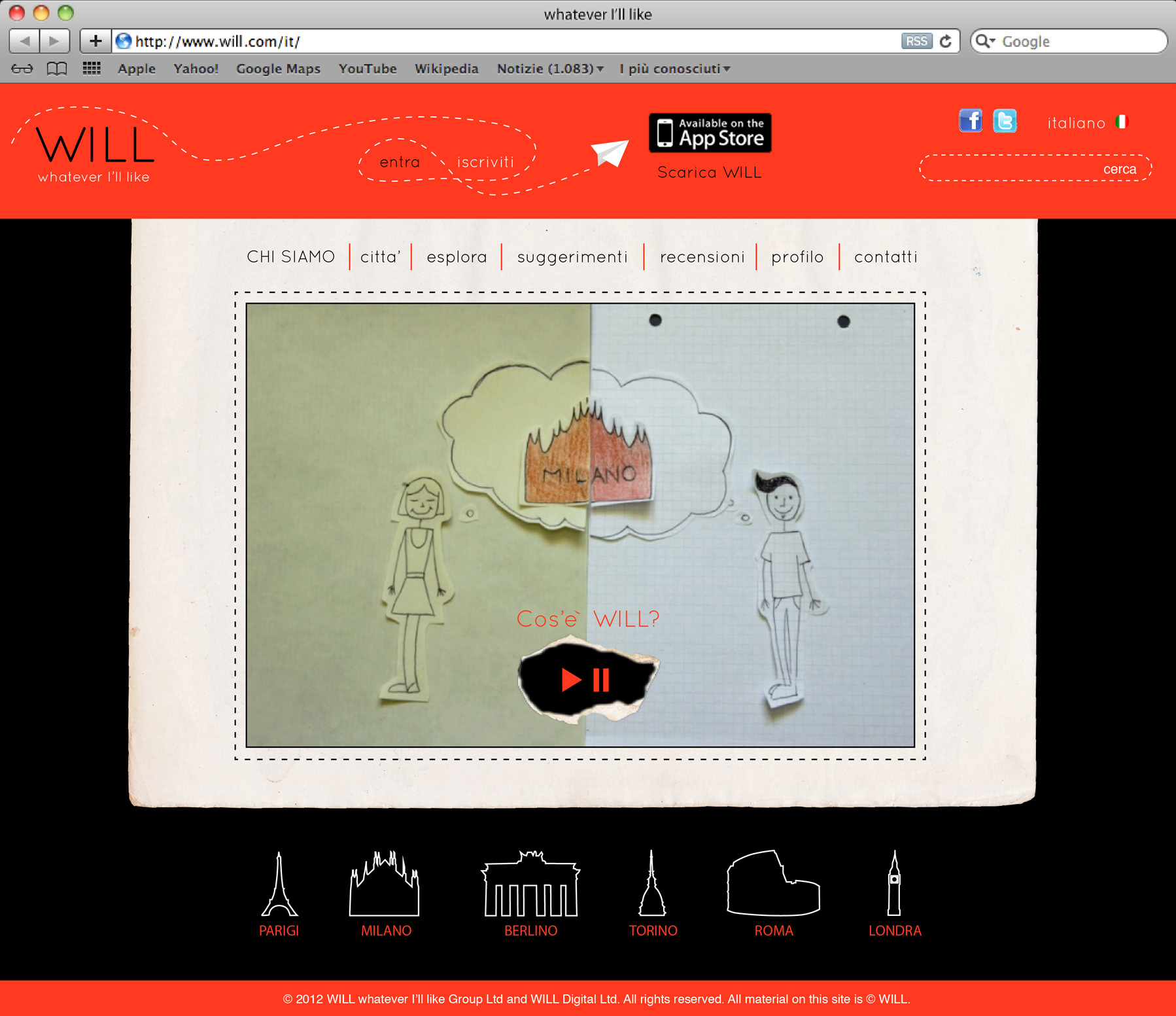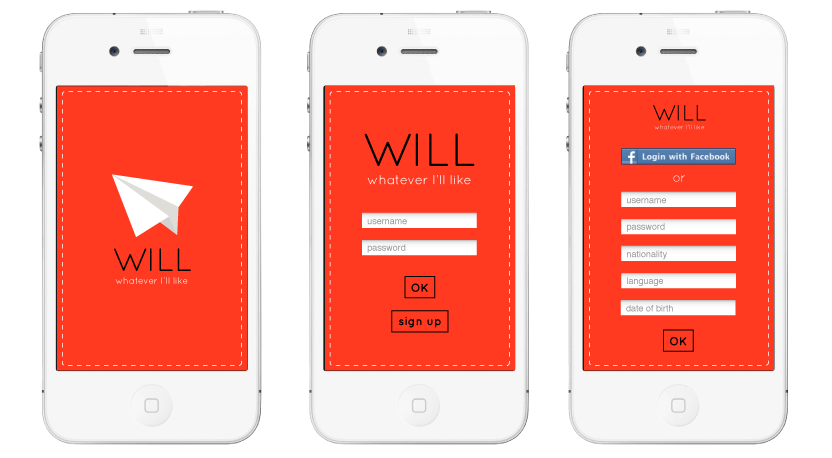 MENU
My view: Augmented Reality
Maps
Tips
Exchange
Translate
Sectors: Food and Beverage, Arts, Shopping, Hotels, Entertainment, Transports.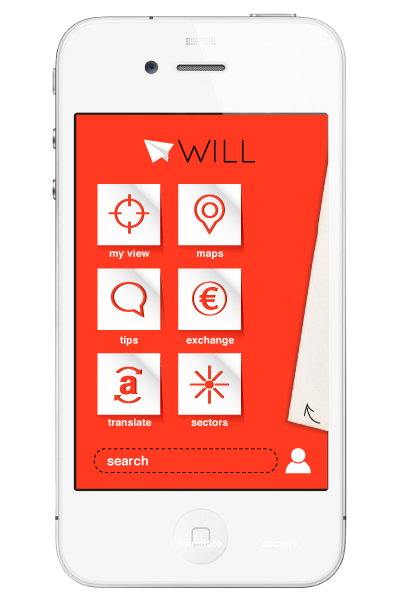 Users can scan the enviroment, find out new places, get every kind of information about them and how to get there.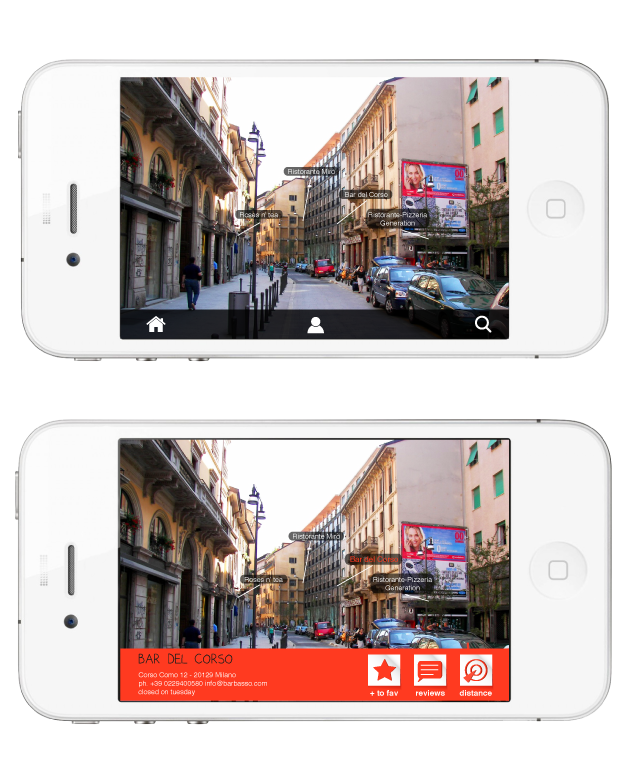 TRANSLATE
Users can translate every text they can't understand in their own language.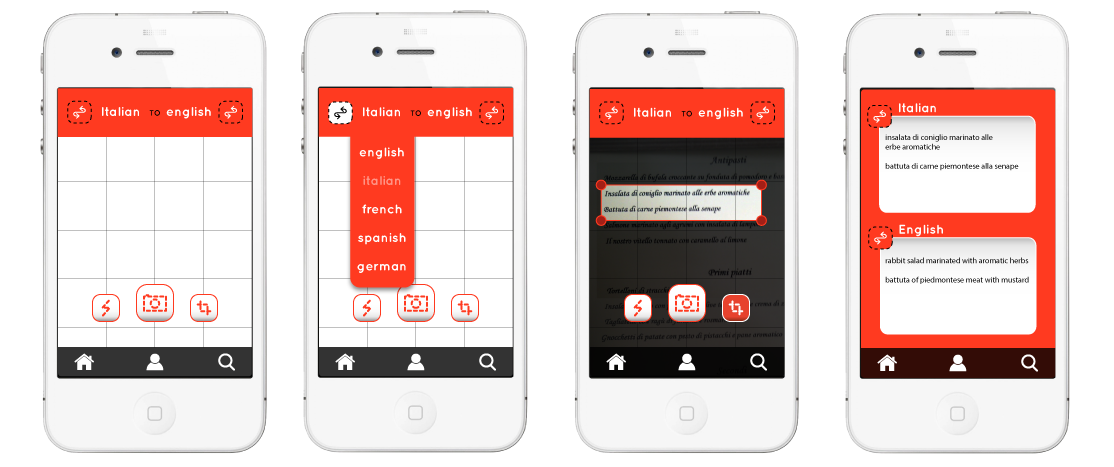 COMMUNICATION
Ambient - Augmented Reality
DOOH
Digital Out of Home with AR