Schiphol Reijsmaatjes
Questionnaire to find to which kind of tourist is inside you! Work for Amsterdam Airport Schiphol
Mini website to discover which kind of tourist is inside you!
I worked on the concept and all the study to choose the questions, the characters and their personalities.
I also made the animations of these pages in Edge Animate.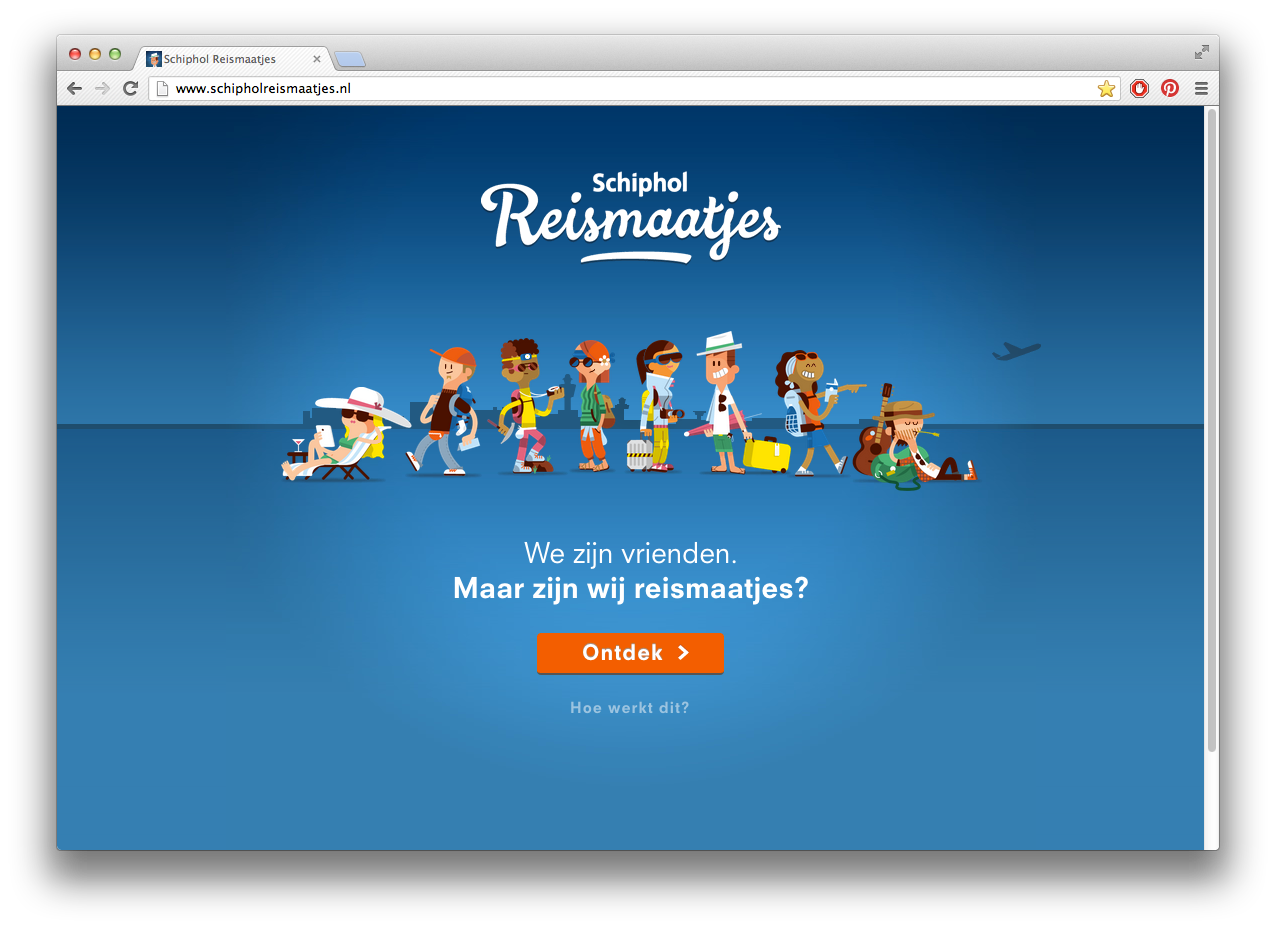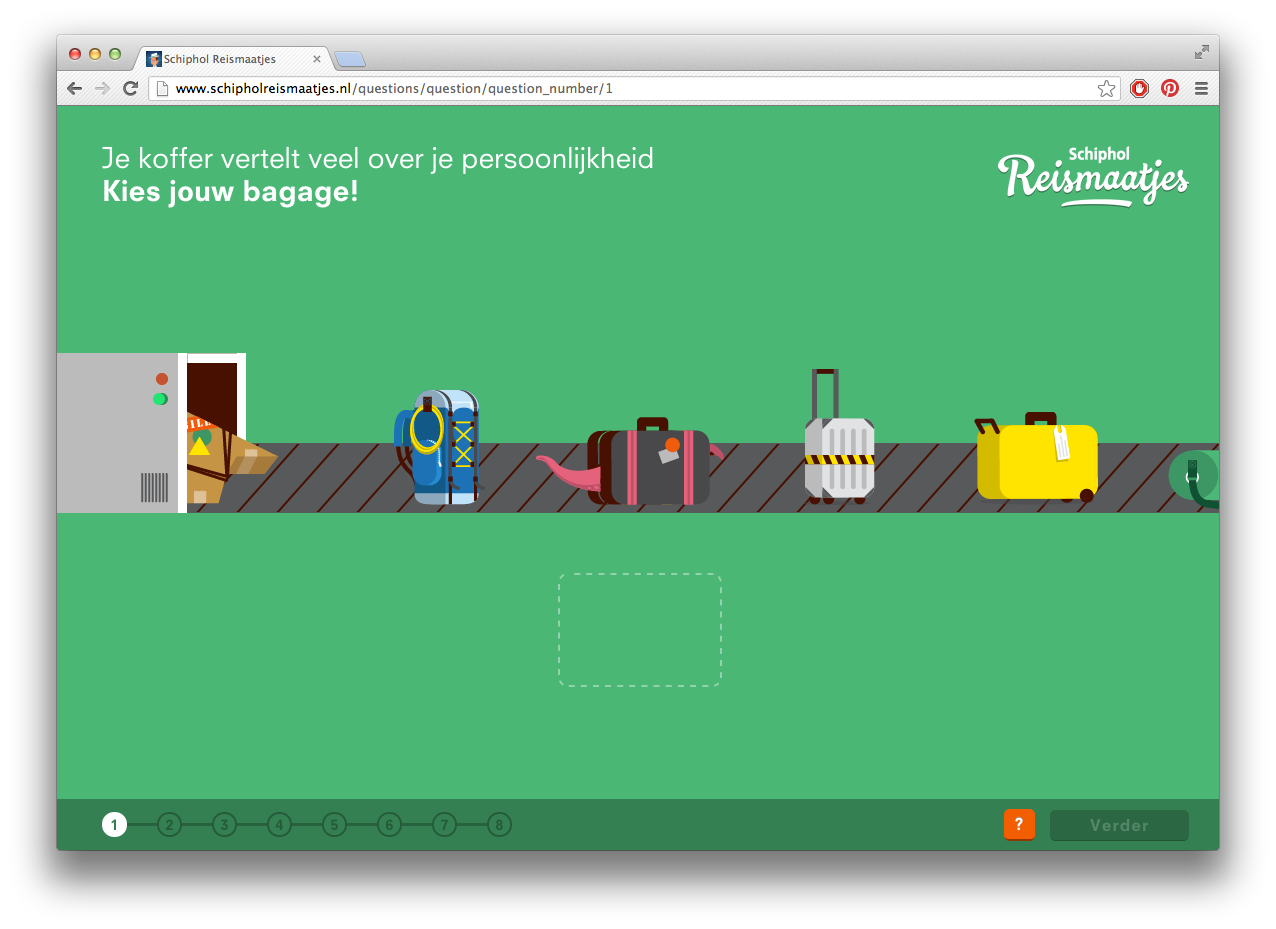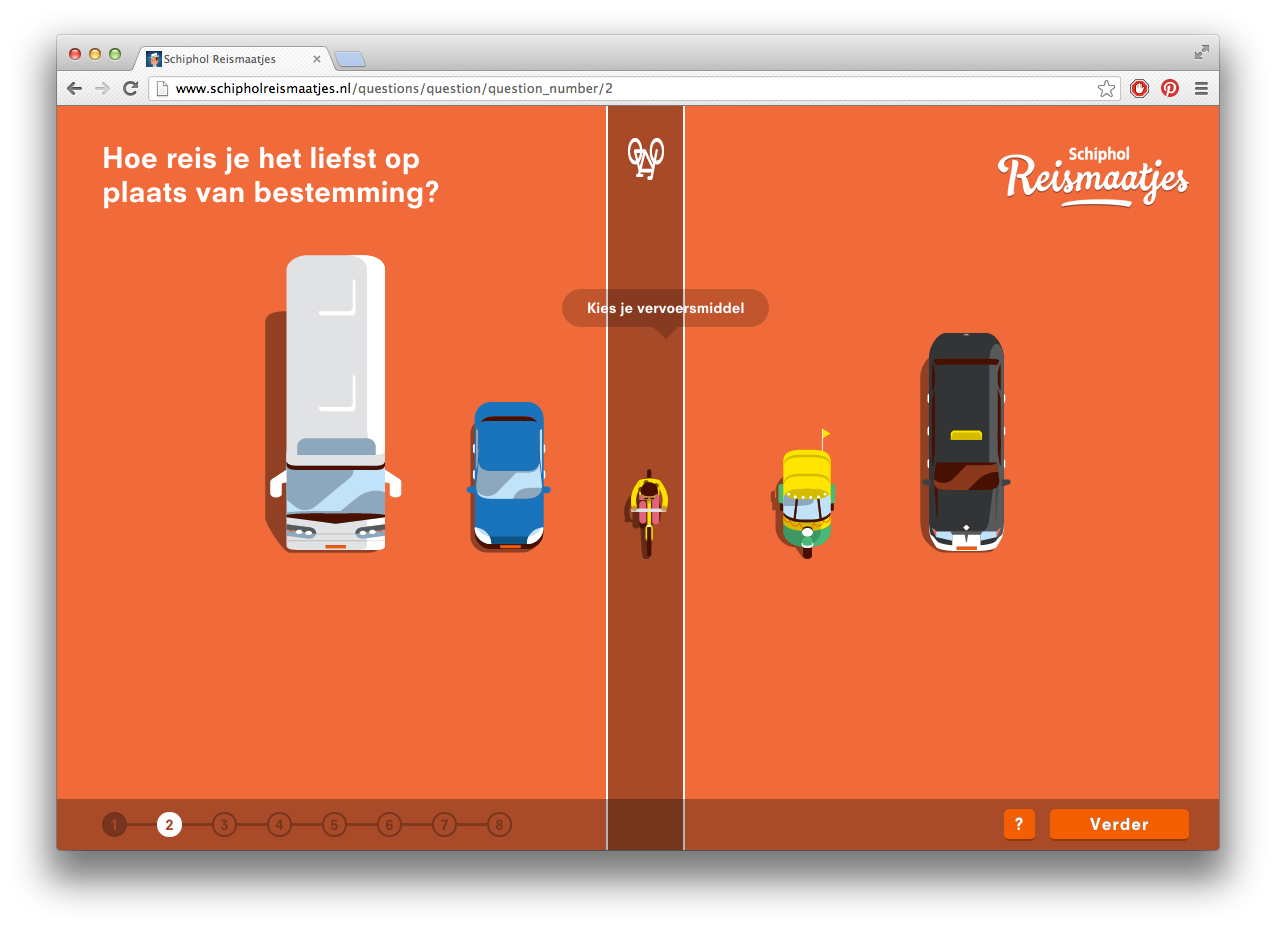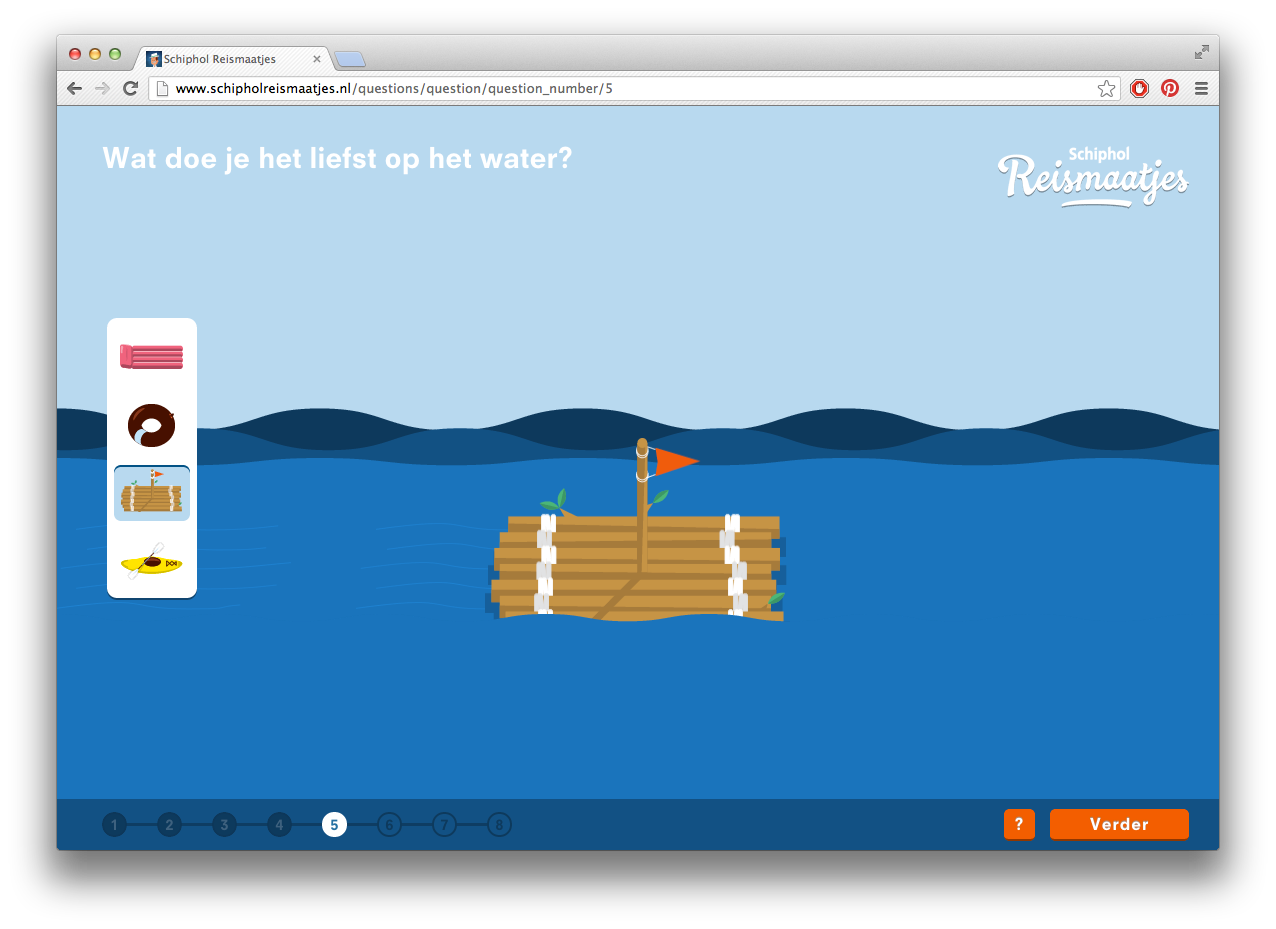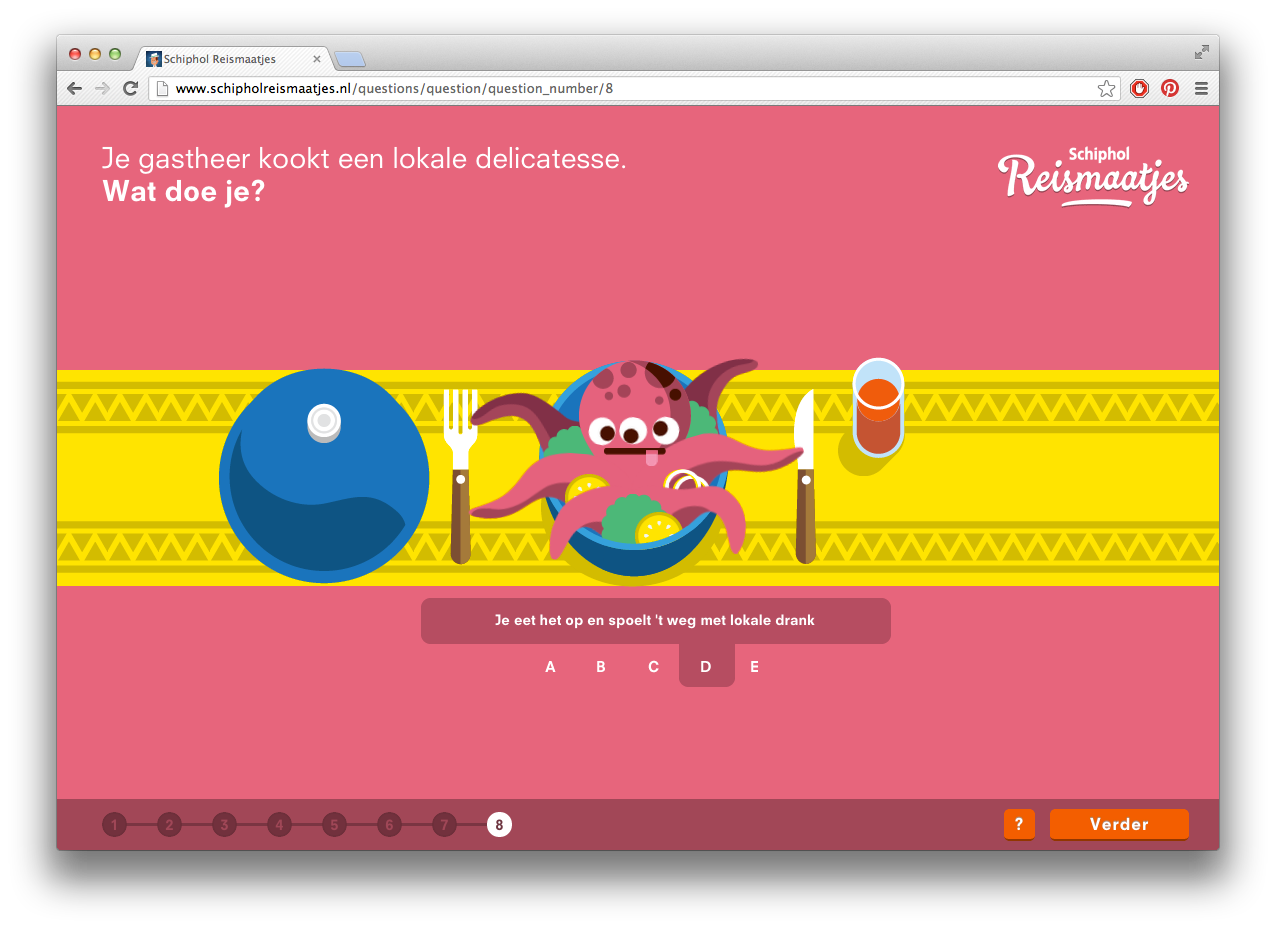 To see all the project and the animations that I made check this link!
Work for Amsterdam Airport Schiphol, made during my internship at THEY, Amsterdam.